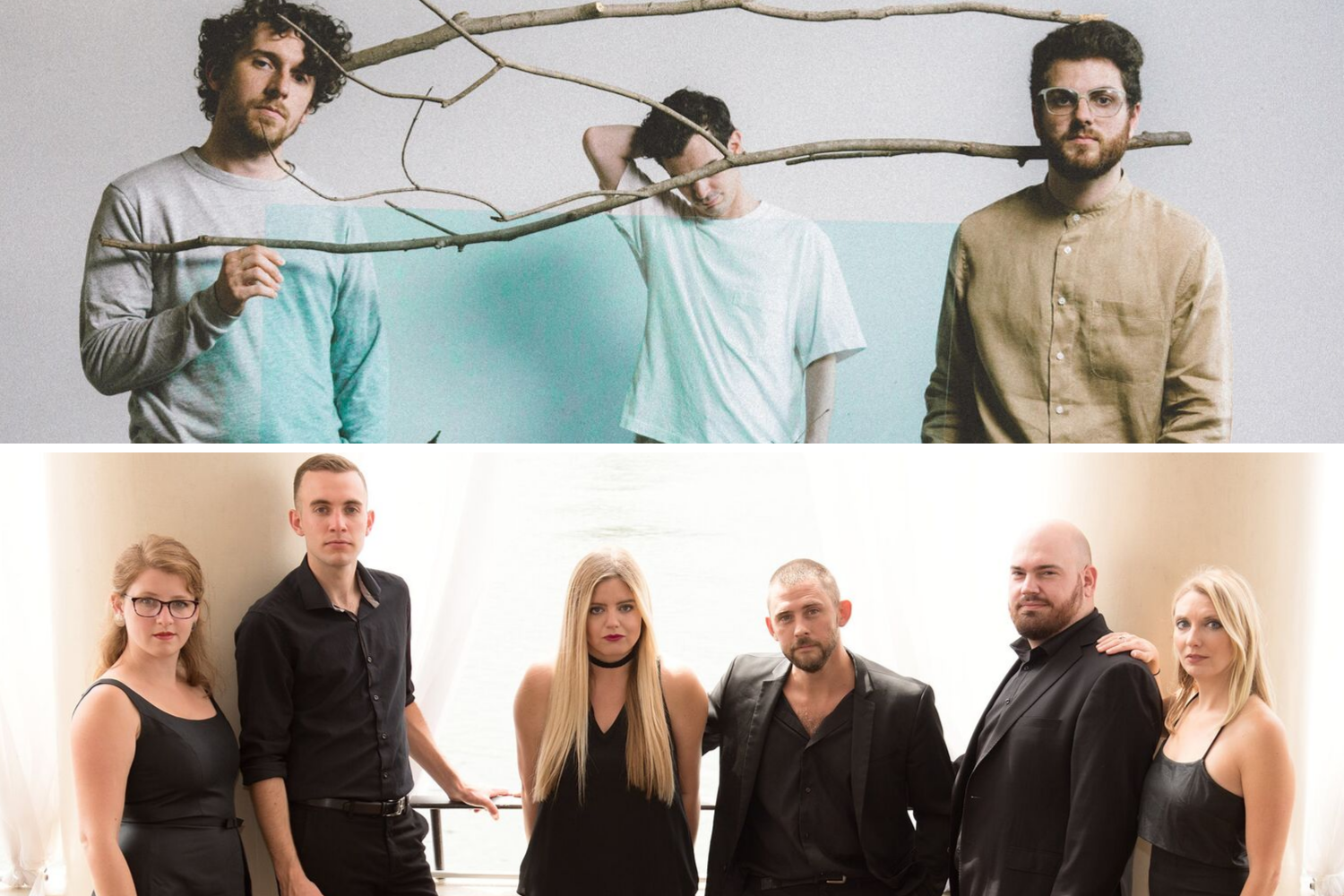 Variant 6 + Square Peg Round Hole
---
Friday - 8:00pm (ET)
November 22, 2019
Maas Building
Get Tickets
Bowerbird is pleased to present an evening featuring a new collaborative work by between vocal group Variant 6 and instrumental / percussion trio Square Peg Round Hole.
Philadelphia vocal sextet Variant 6 are staunchly devoted to performing new music, commissioning and collaborating with a wide variety of forward-looking composers and ensembles. Its peerless vocalists find dazzling ways to unite the past and future, complementing a fluency in historical music with a fearless forward-looking approach, including a mastery of contemporary pieces that deploy fascinating extended techniques and idiomatic sprawl.
Recently Variant 6 contributed to Branches, the stunning new album by the Philadelphia percussion trio Square Peg Round Hole, which shares a commitment to creating music outside tidy categories. The group's voices both go through electronic processing and unfold with crystalline purity in richly atmospheric post-rock settings, providing texture and melodic splendor. Trio members Evan Chapman, Sean M. Gill, and Carlos Pacheco-Perez utilize a standard drum kit, vibraphones, electronics, analog synthesizer, and found sounds to forge a shimmering sound that toggles between serene ambience and driving rhythms, splitting the difference between the music of Steve Reich and Tortoise while inventing a compact sound world all its own.
Each ensemble will perform its own set and then join forces, performing the music they made together for Branches and sharing a new collaboration: Irrational Forms. The new work takes inspiration from writers who consider form, figure, and perspective. Among them are the artist Francis Bacon, the 19th-century socialite and amateur photographer Clover Adams, author Annie Dillard, and a Wikihow entry on drawing faces. Through the combined sounds of voices, vibes, synths, and drums in a collection of musical fragments, Variant 6 and Square Peg will bring to life Bacon's statement: "I've never yet been able to make the one image that sums up the others. So one image against the other seems to be able to say the thing more?"
---